Rapidly boost vitality and life energy. An easy-to-learn meditation practice that helps preserve health and is suitable for people of all ages.
Energy Bagua · Latest Recommended
Energy Bagua · Energy for Life
Energy Bagua is one of Grandmaster JinBodhi's many easy-to-learn and effective meditation methods, particularly suitable for the health and wellness needs of fast-paced modern lifestyles. Walk Energy Bagua to rapidly replenish vital life energy and improve overall health and wellness.
Energy Bagua is the culmination of Grandmaster JinBodhi's decades of self-cultivation practice. It combines movement with stillness and balances the yin and yang energies in the body.
Consistent Energy Bagua practice can strengthen your body, improve your mood, and help you attain a happy life; it can also help you understand the origins of the Universe, develop spiritual awareness, and live with wisdom. Tens of millions of people have improved health and vitality through practicing Energy Bagua.
Founder · Grandmaster JinBodhi
Visualize a mountain in the distance and be one with the mountain. Step on the ground and be one with the Earth. Go with the Universe; follow the Way; move with the flow of life.
— Grandmaster JinBodhi
Grandmaster and Energy Bagua
Grandmaster JinBodhi grew up in poverty, suffering the torment of sickness from a young age. To rid himself of illness, the young Grandmaster JinBodhi continuously searched for ways to gain health until he met Grandmaster Ren. He began to learn Energy Bagua and walked into the world of cultivation. Through the practice of Energy Bagua, the young Grandmaster JinBodhi was freed from illness and pain, gained purity of body and mind, and walked the path of true cultivation. Grandmaster JinBodhi was the first person to benefit from Energy Bagua.
In order for more people to gain health, Grandmaster JinBodhi integrated the essence of his many years of intensive cultivation into Energy Bagua, which he passes on to those in need. So far, thousands of people worldwide have benefited from practicing Energy Bagua.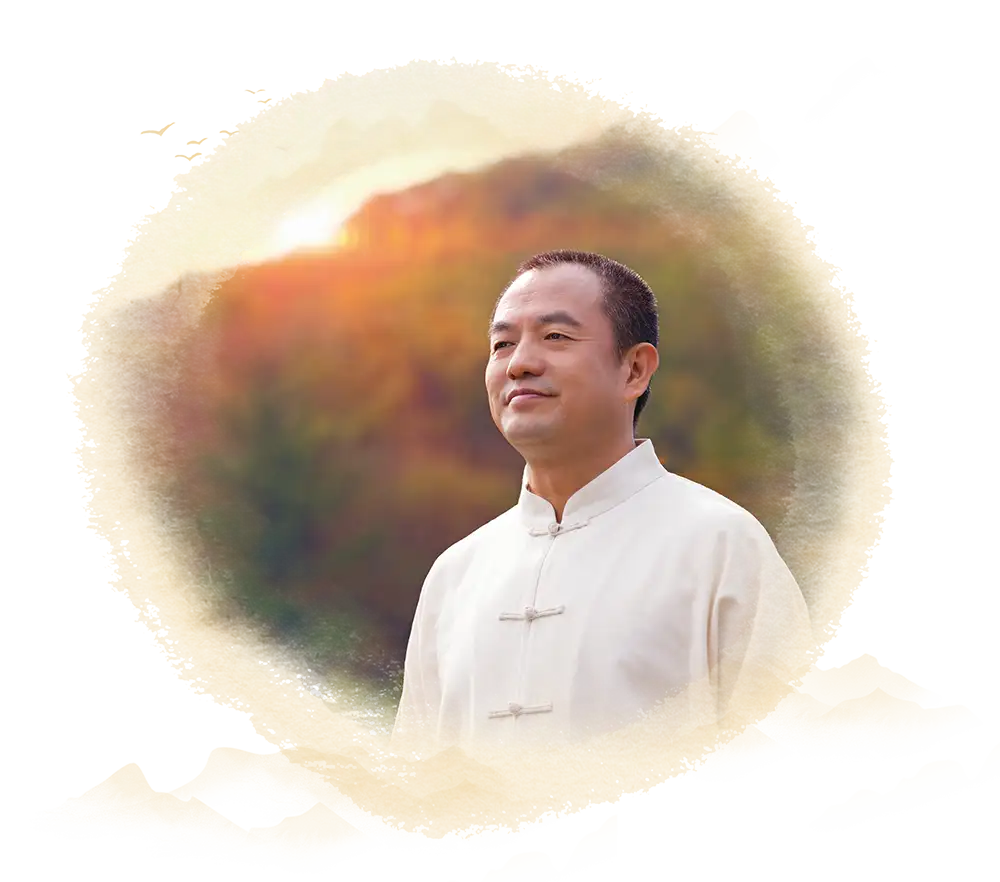 Nine months into walking Energy Bagua, I was no longer plagued by swelling in my legs or shortness of breath. My blood pressure also dropped. My hair returned to being thick and black, and even my husband thought I had dyed my hair.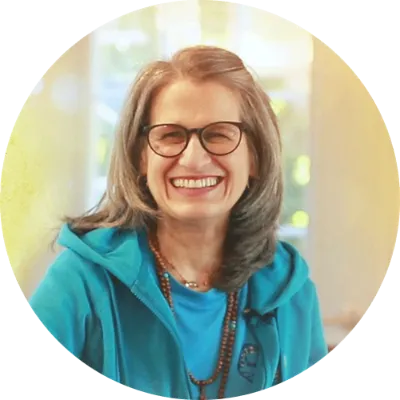 Decreased knee joint pain, disappearance of wrinkles, brighter complexion, and complimented by her daughter she became prettier. Through practicing Energy Bagua, Karen's happiness jumped from 4 to 9.5.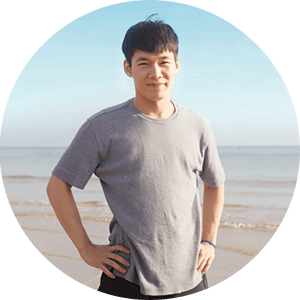 Kim Hyeon Tae · South Korea
After a month of the walking meditation, the pain in my shoulders and lower back was greatly alleviated. My sleep quality improved and I hardly woke up from pain attacks. With my new infusion of energy and improved concentration, my wish to obtain a full scholarship came true.
Do you suffer from a fatigued body and mind, high levels of stress and suboptimal health? Do you have osteoporosis, joint pain, mood swings, or blockages to wisdom? It's time to improve your body's vital energy. A daily practice with Energy Bagua as the main focus will start with Energy Bagua Aerobics to invigorate your […]
Greet the morning sun with delight. Stroll under the moonlight in peace. I am one with the tree. Gracefully I connect with all Nature has to offer. Follow Grandmaster JinBodhi and experience the wonder of Energy Bagua, to be one with Nature, Heaven and Earth.
Detoxify and lose weight, develop confidence, charisma and willpower — a fitness method that delivers all of these is coming your way! Based on the existing Energy Bagua practice, the newly launched Energy Bagua Aerobics delivers outstanding fitness results without requiring a large space.
Energy Bagua · Around the World
Energy Bagua is an easy-to-learn exercise that helps people harmoniously coexist with Nature and the Universe to obtain unlimited energy. Since its introduction, Energy Bagua has spread worldwide, across communities of diverse spiritual belief, in more than 50 countries and regions around the world. Energy Bagua Wellness Centers have been established in numerous countries, and annual "Thousand-People Energy Bagua Events" are held in Canada, the United States, Malaysia, Korea, and many other places. Thanks to Energy Bagua, countless people have stepped into vibrant health and wellbeing, leaving physical and mental suffering behind.
Energy Bagua: The Secret Code of Life Audiobook (Chinese)
Listen to Energy Bagua: The Secret Code of Life (Chinese) to unlock the secrets of the Universe and human destiny. Learn the Way of longevity and transform your fate. Listen, and all is well!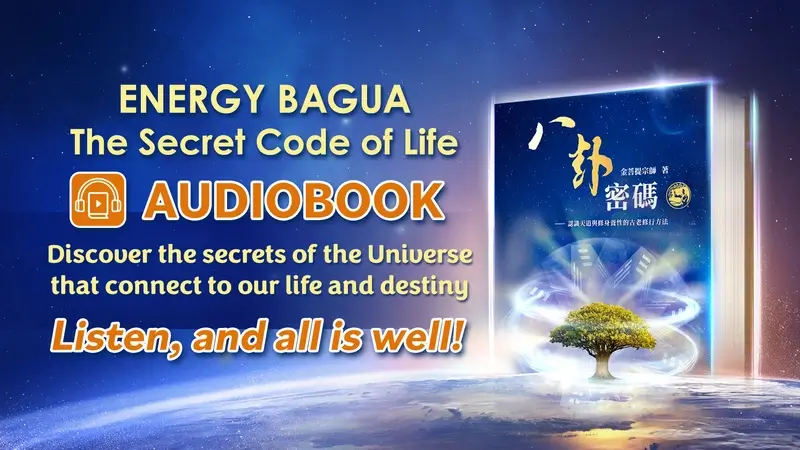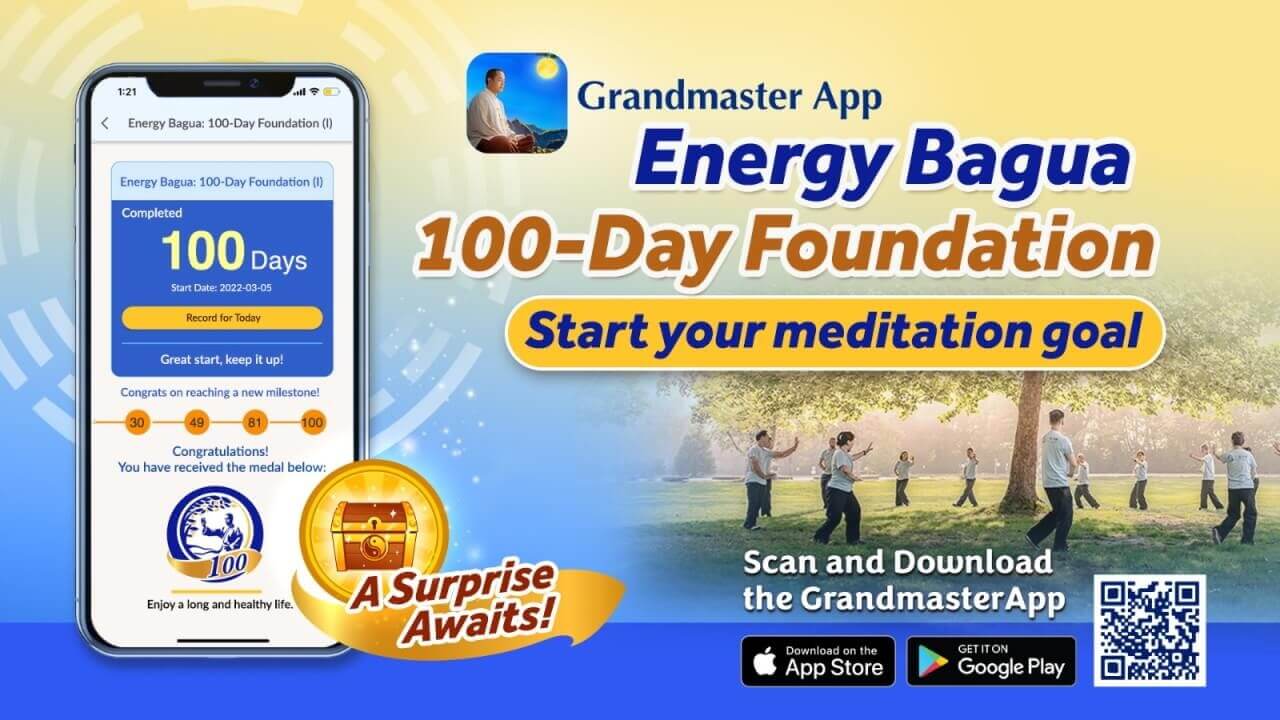 Reach Your Meditation Goals on the Grandmaster App
The Grandmaster App has launched a new meditation goal tracker – "Energy Bagua 100-Day Foundation" – to help you persist in practicing and achieve health and longevity!

Scan the QR Code
to Download