Huang Aizhen, Malaysia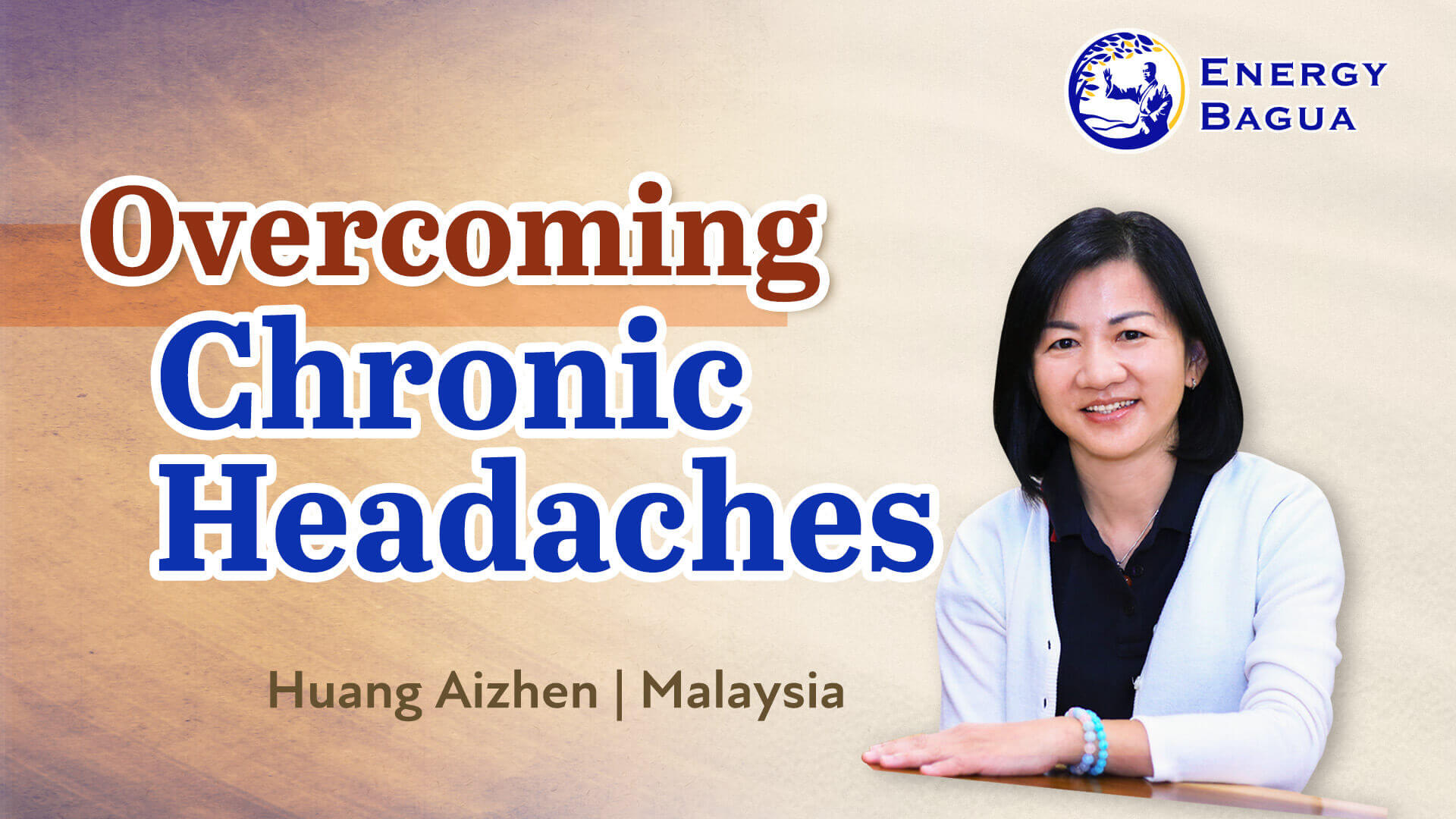 I suffered from headaches for more than a year before practicing Energy Bagua. The headaches would happen suddenly, for no obvious reason. In the beginning, my head hurt almost every moment, as if being pulled violently and about to explode. When the pain was severe, I would take four to five painkillers a day. Sometimes, when I was driving, my head would suddenly begin to hurt and I'd have to park the car on the side of the road and wait until I was able to drive again. Taking medication and getting acupuncture helped relieve the pain, but only for a short time. After a month or two, the pain began again, and I'd have to take medication and get acupuncture. My life was plagued with headaches.
I had a bad temper, and the headaches made me even more irritable. At home, if someone didn't do things as I wanted, I would lose my temper. I often quarreled with my husband and even threw things over trivial matters.
Around March 2016, my sister and brother-in-law recommended that I watch Grandmaster JinBodhi's lecture video on his YouTube channel and advised me to practice Energy Bagua. After watching Grandmaster's teaching video, I felt his compassion, so I tried Energy Bagua. Since June 2016, I have practiced Energy Bagua in Desa ParkCity Park almost every day.
Since I started practicing Energy Bagua, my headaches have gotten better day by day. After about three or four months, I stopped taking medication. After half a year, my headaches disappeared and haven't returned.
Once my headaches disappeared, my mood improved; I became more cheerful, and my temper improved greatly. My husband says that I am much less angry now and very different than before! My family has become harmonious as a result.
With Energy Bagua in my life, I am full of energy every day, and I have made many like-minded friends at the practice sessions. Every month, we gather at the park where we practice Energy Bagua to celebrate those sisters and brothers who have birthdays that month. Also, we often hold Energy Bagua family days. We gather to taste delicious food, chat, share, sing and dance. We're like a family. I am so happy to have all this.
(Note: The effect of practicing Energy Bagua will vary from person to person.)